An Onsen Story
Story 1
"ONSEN GUESTHOUSE TSUTAYA" is a very historical hot spring inn that was founded by Tsutaya Heizaemon in the Edo era. Here, you will enjoy soaking in the "Sokokura-Onsen," which was one of the seven outstanding Onsens of Hakone during the Edo era. From ancient times, it was known as a hidden hot spring, and is known to be the one that healed the wounds of many Sengoku warlords.
Tsutaya ryokan history 1
Hakone began its history as an Onsen location with the springing forth of hot springs created by long periods of volcanic activity. In the Kamakura era, "Onsen spots" began to be established gradually.
'Sokokura-ki,' written in the latter part of the Edo era, tells us that there were Onsen spots there already. The "Hakone shichitou-zu" of 1842 (Tenpo 13) shows that there were four Onsen accommodations known as Tsutaya, Yorozuya, Umeya, and Sengokuya in Sokokura. Tsutaya is a long established ryokan, being the only one that has carried on to our day.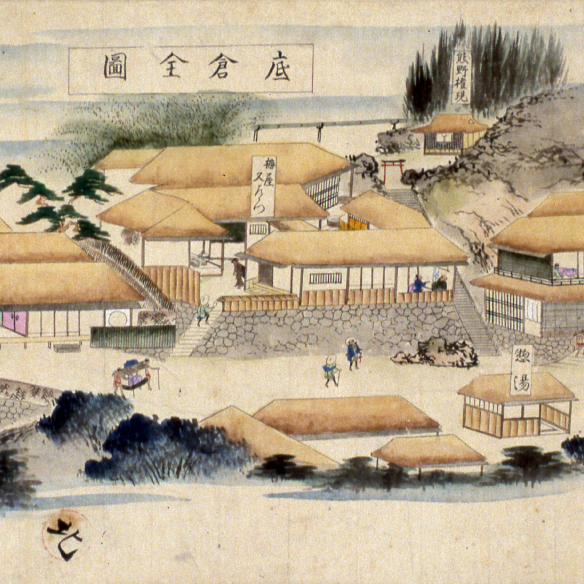 Tsutaya ryokan history 2
Although "Tsutaya" was a ryokan with a long history carried on from the Edo era, it was inherited by the Sawada family in 1890 (Meiji 23). They not only managed the ryokan business, with the wife being landlady, but also invited a doctor to Sokokura where there was no medical care established, thereby greatly contributing to the local community. The son Toshigi, who became a teacher of natural history and planted plenty of alpine plants on several acres of land on the mountain behind the inn, once ran the business as the "Kozanen Tsutaya ryokan."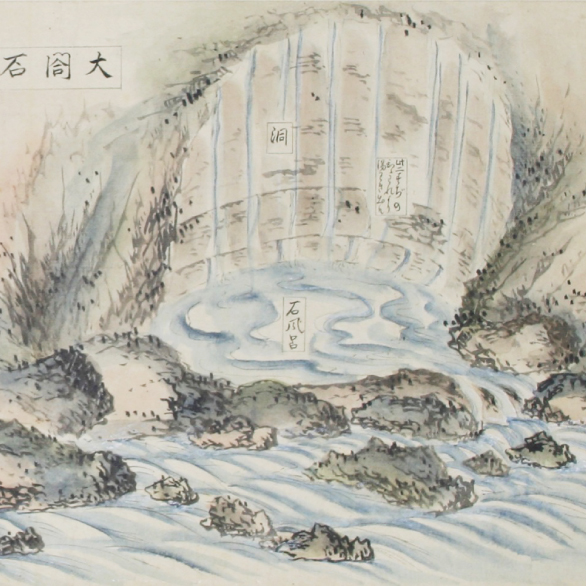 Story 2
All the hotels we manage are renovated hotels where the area, nature, and history are fully taken advantage of. The original history of hotels such as the Ishigakijima Hotel Cucule, HOTEL & RESIDENCE ROPPONGI, bar hotel hakone kazan, and HAYAMA UMINO HOTEL was dug into to increase the value of the hotels by inheriting not only the land and the facility, but also the hopes and dreams, and thus were reborn as new hotels. Offering guests a new and unique value, with an experience exclusive to this hotel, is our hope and promise to our guests.
The wish for the re-creation of the Ryokan
We are the tenth generation of the Tsutaya ryokan history, that began its history as a hot spring inn founded by Tsutaya Heizaemon in the Edo era.
The original "Hakone nanayuno shiori," that has been passed on by the founder Tsutaya Heizaemon, is stored in the local Hakone museum as an important cultural property of Hakone.
We will try our best to keep this ryokan loved indefinitely, while remembering the background and history of this ryokan and Onsen, which had been preserved and cherished, to create the "ONSEN GUESTHOUSE TSUTAYA," that is suitable to modern values, while communicating well with the nature of Hakone, the local society, and local community.